Content updated 2013-07-04
Support for Students with disabilities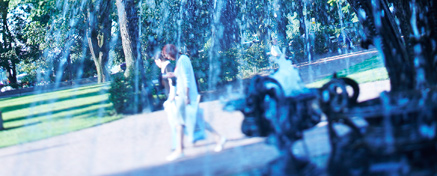 Jönköping University welcomes students with functional diversity and disabilities.
Jönköping University facilitate special educational support for students with disabilities. We aim to help students with disability to reach their full potential. We provide a number of different arrangements in order to compensate for functional limitations in the student's study situation.
What is functional diversity?
The Discrimination Act (2008:567) defines disability in Chapter 1. 5 § as: "permanent physical, mental or endowment limitations on the functioning of a person which, as a result of an injury or illness, existed at birth, have subsequently or are expected to occur." Therefore, it is something that a person has, not something that a person is.
Temporary restrictions on a person's ability to function aren't defined as a disability within the Discrimination Act.
Inadequat accessibility is when a person with a disability is disadvantaged through a failure to take reasonable accessibility measures that would put that person in a comparable situation with others without the disability.

Examples of disabilities eligible for educational support
dyslexia
dyscalculia
neuropsychiatric impairment (NPF)
phsychical disability
phisical impairments
visual impairment
hearing loss/deafness
other medical conditions affecting the study situation
If you are not sure if your functional diversity qualifies for support, please contact the coordinator to learn more.
Contact
Coordinator for pedagogical support for students with functional diversity and disabilities:
Emma Pavlov
Phone: +46 36-10 11 69
Mail: sps@ju.se